Collessione Chesterfield is a Melbourne-based company that produces premier quality handmade furniture for both the domestic and commercial markets. We specialise in the manufacture of lounges and beds in the Chesterfield style. Although, we always welcome the opportunity to undertake any custom-designed furniture tailored to your specific needs.
Each piece is meticulously handcrafted using only the finest leather, fabric, and hardwood frames.
In an age where many home and corporate furnishings are mass-manufactured, we endeavour to build unique and tailored designs that are stylish, practical, and durable.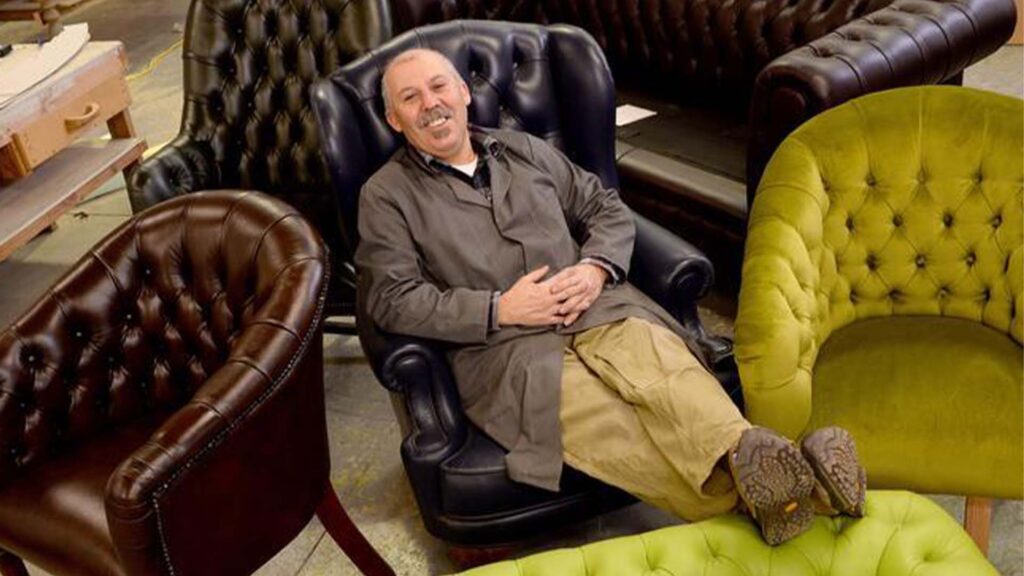 The dedication and pride in the workmanship for over thirty years of Ramiro Coelho, the co-founder of Collessione Chesterfield, has inspired us to create our fine collection of furniture.
Ramiro was born in Porto, Portugal. Born into a family of upholsterers, he began learning the craft at the age of 13 and completed a 5-year apprenticeship. By the age of 18 years old, he was already working as a professional upholsterer for Maccori furniture manufacturers. Over a career spanning 14 years, he crafted furniture for many exhibitions across Europe. At Maccori, Ramiro liaised between designers, manufacturers and upholsterers, and was involved in all aspects of the manufacturing process from creative design to technical production and education.
At 22 years of age, he successfully obtained the highest qualification level of upholstery available at that time. During his time at Maccori, he created many award-winning designs which went on to win international furniture design awards.
In 1991, Ramiro learned that Australia was in need of professional furniture upholsterers so he decided to put his skills into practice for the Australian Market. The first two years were spent working with a Melbourne-based furniture manufacturer. In 1994, Ramiro opened his own furniture manufacture and upholstery business (R.H. Brothers), before rebranding to Collessione Chesterfield in 2008 to reflect his specialisation in the chesterfield style of furniture.
Since 1994, Ramiro has been creating luxury handcrafted furniture, both traditional and modern designs, which show his respect to the history and traditional skills involved in the craft of upholstery, and which represent the highest level of manufacturing and quality materials available.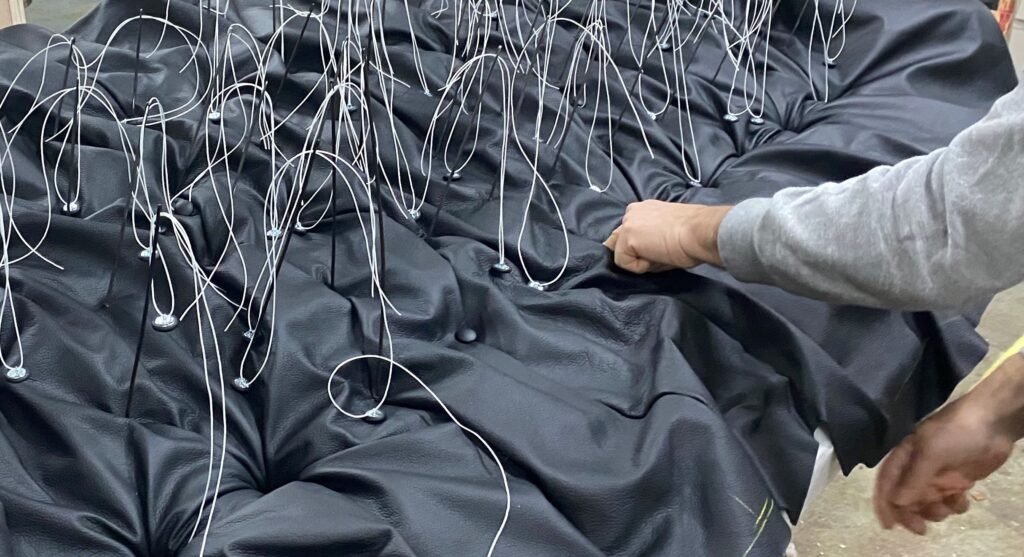 Our manufacturing process